BOOK TODAY FOR JUST 5% LOW DEPOSIT
Plus:
Extra guests sail from just £1pp (on selected cruises up to 7 nights)

EXTRA on-board spending money

NO Service Charge (on departures from May 2019)
How does it feel to be standing on the brink of a new adventure? The majestic fjords; soaring Dubai and the Arabian Gulf; the rustic glories of the Mediterranean and the friendly charm of the Canary Islands, the world's your playground.
Your holiday starts here:
Sweeping sea views and tantalising glimpses of coastline; the rhythmic sound of the waves against the bow; the liberating feeling of leaving the everyday behind and the wonder of making your way to exciting new places whilst surrounded by everything you could possibly want, from inviting pools to stylish bars and restaurants. Welcome to P&O Cruises; a holiday which offers a fabulous blend of discovery, indulgence & relaxation.
As Britain's favourite cruise line, P&O Cruises have a wealth of experience, so why not join then to make your next holiday one to remember.
BOOK A P&O CRUISES SELECT PRICE HOLIDAY AND CHOOSE EITHER: FREE On-board spending money OR FREE Return Coach Travel to Southampton OR FREE Car Parking
IONA - Sailing from May 2020
Our Best Selling P&O Cruises Offers: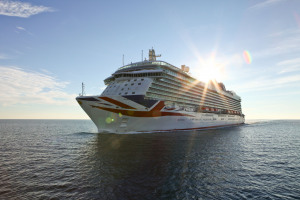 Caribbean
23 Nov 2019
Cruise Line :
P&O Cruises
itinerary : Barbados Barbados At Sea At Sea Curacao Curacao Aruba Aruba At Sea At Sea Grenada Grenada St Vincent St Vincent St Lucia St Lucia At Sea At Sea St Kitts St Kitts Antigua Antigua St Maarten St Maarten At Sea At Sea Barbados Barbados Barbados Barbados
FIND YOUR PERFECT P&O CRUISES HOLIDAY: